OSBORNE & LITTLE est l'un des leaders mondiaux du design de tissus et papiers peints. Chérissant sa réputation d'innovation et de qualité, elle est devenue l'une des grandes marques britanniques, mondialement connues et respectées. Lancée à Londres pendant les « Swinging Sixties », la toute première collection de papiers peints faits mains d'Osborne and Little a permis d'élargir les horizons du design et d'obtenir un succès instantané.
La marque est fière d'être le distributeur de deux designers distingués; Nina Campbell (depuis 1989), et le créateur de mode britannique, Matthew Williamson (depuis 2013).
OSBORNE & LITTLE is one of the world's leading names in fabric and wallpaper design. Cherishing its reputation for innovation and quality, it has grown into one of the great British brands, globally renowned and respected. Started in the London of the Swinging Sixties, Osborne & Little's very first award-winning collection of exciting hand-printed wallpaper broadened design horizons and brought instant success.
The brand is proud to be the distributor of two distinguished designers; Nina Campbell (since 1989), and the British fashion designer, Matthew Williamson (since 2013).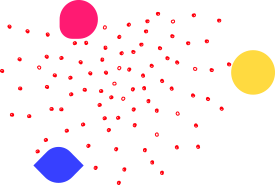 Créateur d'univers et d'ambiance
Every element in our showroom has been carefully chosen to enable the creation of unique, eclectic and refined environments, atmospheres that are both beautiful and livable. Our talented interior design staff can guide the visualization and actualization of your project from concept through completion.
We welcome both private clients and Professionals to our world-class design showroom.