L'étincelle pour JACARANDA est née en 2003 lorsqu'un ami m'a montré un échantillon de tapis « intéressant » qui avait atterri sur son bureau. « C'est inhabituel, fait à la main en Inde et d'une excellente qualité, mais qui ne convient malheureusement pas à mon entreprise », me dit-il.  J'ai contacté le fournisseur, je me suis envolé pour l'Inde dans la semaine et j'ai commandé mon premier conteneur de tapis. S'en est suivi la création rapide d'une entreprise, que j'ai appelé Jacaranda, comme les arbres qui bordaient les rues de New Delhi avec leurs belles fleurs violettes que j'ai vues lors de cette première visite.
The spark for JACARANDA was created back in 2003 when a friend showed me an « interesting » carpet sample that had landed on his desk. « It's unusual, handmade in India and great value for its quality, but sadly not right for my business » he said.  I contacted the supplier, flew to India within the week and ordered my first container of carpet. A company had to follow quickly, which I named Jacaranda after the trees that lined the streets of New Delhi with beautiful purple flowers on that first visit.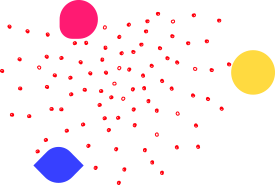 Créateur d'univers et d'ambiance
Every element in our showroom has been carefully chosen to enable the creation of unique, eclectic and refined environments, atmospheres that are both beautiful and livable. Our talented interior design staff can guide the visualization and actualization of your project from concept through completion.
We welcome both private clients and Professionals to our world-class design showroom.