MAX SAUZE conçut à la fin des années 60 ces luminaires en lames d'aluminium. Aujourd'hui, Sébastien Sauze (son fils) décide de les relancer en augmentant la gamme. Des suspensions, des lampadaires et même des lampes de table. Grâce à Sebastien, ils s'inscrivent désormais dans un mouvement design et contemporain, dans plusieurs finitions et couleurs.
MAX SAUZE conceived in the late 60s these lighting fixtures of aluminum blades. Today, Sébastien Sauze (his son) decides to revive them. He made chandeliers, floor lamps and even table lamps. Thanks to Sebastien, they are now part of a design and contemporary movement in different finishes and colors.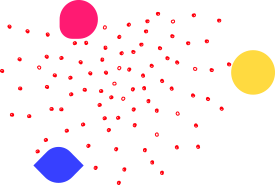 Créateur d'univers et d'ambiance
Every element in our showroom has been carefully chosen to enable the creation of unique, eclectic and refined environments, atmospheres that are both beautiful and livable. Our talented interior design staff can guide the visualization and actualization of your project from concept through completion.
We welcome both private clients and Professionals to our world-class design showroom.