SP LIGHT, anciennement VALENTI a été fondé en 1929. En pleine crise économique, le fait d'investir dans l'avenir et sur la base d'un modèle de développement industriel a été le premier acte de courage de l'entreprise. Le contact avec les concepteurs les plus importants de l'époque et avec les méthodes de fabrication expérimentales contribuent à instaurer un climat de fièvre culturelle qui, dans les années 60, permet à Valenti de devenir l'un des principaux acteurs italiens dans le secteur de l'éclairage. Sous la direction de Renzo Pighi et de son frère Diego, des pièces fondamentales du design se succèdent, s'alliant à plusieurs designers au fil des années, Valenti devient une référence dans le domaine du luminaire.
SP LIGHT, formerly VALENTI was founded in 1929. Investing for the future in the middle of a slump on the basis of an industrial development model, it was the first example of courageous foresight for the brand. Contact with the most important designers of the period and with experimental processes helped to create a climate of cultural tension that made Valenti the leading Italian lighting star by the 1960s. The guidance of Renzo Pighi and his brother Diego led to the creation of design successes, thanks to their alliance with several designers over the years, Valenti became a reference in the field of lighting.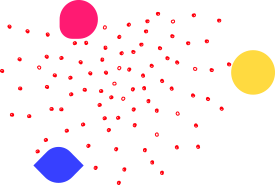 Créateur d'univers et d'ambiance
Every element in our showroom has been carefully chosen to enable the creation of unique, eclectic and refined environments, atmospheres that are both beautiful and livable. Our talented interior design staff can guide the visualization and actualization of your project from concept through completion.
We welcome both private clients and Professionals to our world-class design showroom.