Meubles - Décoration
Le Beau chez PETITE FRITURE est prétexte. Un prétexte à la rencontre : avec des designers qui mettent leur âme et leur génie dans leurs dessins ; avec des collaborateurs qui montent à bord d'un projet entrepreneurial ; avec des partenaires qui portent les mêmes valeurs. Créer une rencontre vibrante et narrative autour du beau, et lui insuffler un état d'esprit résolument optimiste et libre afin que du beau émerge du bien, voilà notre promesse.
PETITE FRITURE seeks forms of expression infused with sensitivity and poetry. Each collection is a door to escape into a dream. Not forgetting the feisty, quirky, and sometimes surreal undertones that make the band stand out and are the hallmarks of its unique style.Each collection is a story waiting to be lived. For the past 10 years, Petite Friture has sought out objects that are daring, inspiring, and unusual. Otherness. With every collection comes an invitation to embark upon a new dreamland journey.
Information
Review:
Site Link:
Services:
Furniture - Mobilier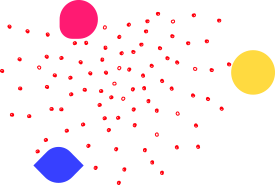 Créateur d'univers et d'ambiance
Every element in our showroom has been carefully chosen to enable the creation of unique, eclectic and refined environments, atmospheres that are both beautiful and livable. Our talented interior design staff can guide the visualization and actualization of your project from concept through completion.
We welcome both private clients and Professionals to our world-class design showroom.