Lighting - Furniture
Lorsque Marcel Wanders & Casper Vissers ont lancé MOOOI en 2001, ils se sont promis de créer une marque légendaire. Aujourd'hui, après vingt ans, Moooi continue d'inspirer et de séduire le monde avec des designs innovants à couper le souffle. Le « O » supplémentaire dans Moooi est de transmettre quelque chose de plus en termes de beauté et d'unicité. Leur collection est toujours originale, inattendue, éclectique, rebelle et sophistiquée et toujours à la limite de la réalité commerciale et de l'intérêt culturel.
When Marcel Wanders & Casper Vissers started MOOOI in 2001, they promised each other to create a legendary brand. Today, after twenty years, Moooi is still inspiring and seducing the world with breathtaking, innovative designs. The extra "O" in Moooi is to convey something extra in terms of beauty and uniqueness. Their collection is always original, unexpected, eclectic, rebellious and sophisticated and is always on the edge of commercial reality and cultural interest.
Information
Review:
Site Link:
Services:
Lighting - Furniture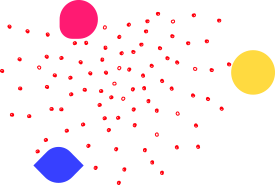 Créateur d'univers et d'ambiance
Every element in our showroom has been carefully chosen to enable the creation of unique, eclectic and refined environments, atmospheres that are both beautiful and livable. Our talented interior design staff can guide the visualization and actualization of your project from concept through completion.
We welcome both private clients and Professionals to our world-class design showroom.