Mobilier - Furniture
FIAM ITALIA a été fondé par Vittorio Livi en 1973, Fiam conçoit et fabrique des éléments de mobilier en verre. Le succès du processus complexe par lequel le verre est transformé en produit fini repose sur l'expérience des artisans qualifiés. Ils effectuent diverses opérations comme le revêtement, la flexion, la décoration, la fusion, la gravure et la sculpture.
Fiam voit la capacité du designer à prendre des risques avec des formes, et l'invite à participer à ses collections aussi pour son expertise technique. Philippe Starck par exemple, travaille avec la marque, entre autre avec son miroir bien connu appelé  « Caadre ».
FIAM ITALIA was founded by Vittorio Livi in 1973, FIAM designs, develops and produces items of furniture in curved glass. The success of the complex process by which glass is transformed into the finished product relies on the experience of skilled craftsmen. Who carry out various operations: silver-coating, bending, decoration, fusion, engraving, grinding and carving.
Fiam sees a designer's ability to take risks with shapes as a welcome challenge to its technical expertise. Philippe Starck for example works with Fiam Italia, with his well known mirror called  « Caadre ».
Information
Review:
Site Link:
Services:
Furniture - Mirrors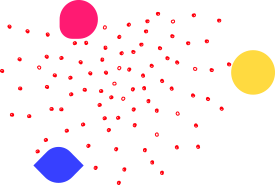 Créateur d'univers et d'ambiance
Every element in our showroom has been carefully chosen to enable the creation of unique, eclectic and refined environments, atmospheres that are both beautiful and livable. Our talented interior design staff can guide the visualization and actualization of your project from concept through completion.
We welcome both private clients and Professionals to our world-class design showroom.