BAROVIER & TOSO est une entreprise italienne spécialisée dans la verrerie de Murano. Elle a toujours été détenue et dirigée par la famille Barovier. Fondée en 1295 et encore en activité, sa longévité lui permet de faire partie de l'Association des Hénokiens. Son histoire est liée à celle de la République de Venise. Barovier & Toso est, jusqu'en 2015, la cinquième Entreprise familiale la plus ancienne du monde et étant toujours en activité.
Les créations de Barovier & Toso sont des pièces uniques en cristal vénitien soufflé à la bouche et fabriquées à la main par des maîtres artisans de Murano, gardiens d'une tradition séculaire transmise de génération en génération. Angelo Barovier a inventé une formule révolutionnaire qui a permis d'obtenir un matériau sans précédent aux caractéristiques extraordinaires de transparence et de luminosité extrêmes.
BAROVIER & TOSO is an Italian company specializing in Murano glassware. It has always been owned and run by the Barovier family. Founded in 1295 and still active, its longevity allows it to be part of the Henokiens Association. Its history is linked to that of the Republic of Venice. Barovier & Toso is, until 2015, the fifth oldest family business in the world and still in operation.
The creations of Barovier  &Toso are one-of-a-kind works in Venetian mouth blown crystal and handcrafted by master artisans in Murano, custodians of an age-old tradition passed down across the generations. Angelo Barovier invented a revolutionary formula that made it possible to obtain an unprecedented material with extraordinary characteristics of extreme transparency and brightness.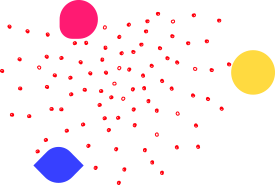 Créateur d'univers et d'ambiance
Every element in our showroom has been carefully chosen to enable the creation of unique, eclectic and refined environments, atmospheres that are both beautiful and livable. Our talented interior design staff can guide the visualization and actualization of your project from concept through completion.
We welcome both private clients and Professionals to our world-class design showroom.