Mobilier - Furniture
BLACK TIE est une marque qui allie le goût raffiné de l'élégance intemporelle à l'excellence de fabrication du Made in Italy. Black Tie est né en 2011 d'une idée de Pierluigi Frighetto. Beauté authentique et style déco reconnaissable sont l'expression concrète qui a toujours distingué le design raffiné de ses produits, qui prennent vie dans le quartier de Vicenza. Cosmopolite dans le nom, mais 100% italienne, Black Tie prête attention aux détails et à la haute qualité de ses produits.
BLACK TIE is a brand that combines the refined taste of timeless elegance with the manufacturing excellence of Made in Italy. Black Tie was born in 2011 from a Pierluigi Frighetto's idea. Authentic beauty and recognizable déco style are the concrete expression that has always distinguished the refined design of its products, which come to life in the Vicenza district. Cosmopolitan in the name, but 100% Italian, Black Tie pays attention to details and the high quality of its distinctive hallmarks.
Information
Review:
Site Link:
Services:
Furniture - Mobilier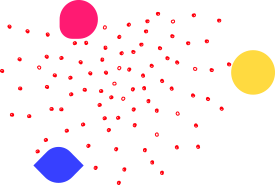 Créateur d'univers et d'ambiance
Every element in our showroom has been carefully chosen to enable the creation of unique, eclectic and refined environments, atmospheres that are both beautiful and livable. Our talented interior design staff can guide the visualization and actualization of your project from concept through completion.
We welcome both private clients and Professionals to our world-class design showroom.